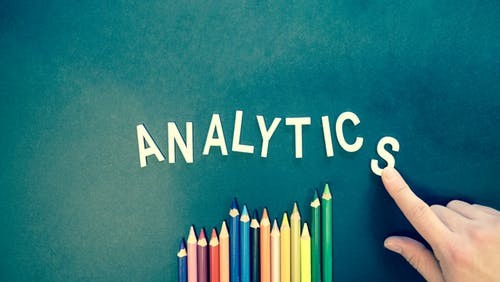 As anyone in the online marketing business will tell you, SEO is the key to success. It is the best way to drive organic traffic to your website and boost your rankings on search engines. It is also the best way for people to easily find what they are looking for on the internet. Not too long ago, SEO was all about using the right keywords, but it has become much more complicated in the last couple years. Digital marketing is an ever-changing business and SEO has become a full-time job. But SEO only works if you are using it right. The best way to see if your marketing strategy is actually working is by use Google Analytics SEO dashboards. Here is a list of the top 10 Google Analytic SEO Dashboards:
Google Analytics Basic Dashboard: This dashboard lets you know who is visiting your website and where they came from. It also shows you where they are coming from and which ones are quality visitors.
Google Analytics Executive Board: This is great for people who want to see the overall performance, including visitor conversion, how long someone stays on the site, and how many visitors come back to the site.
Google Analytics Content Marketing Dashboard: Is your content effective. This dashboard will answer that question by providing metrics on the most popular pages, which pages lead to the most conversions, and which pages are not being read.
Google Analytics Digital Marketing Dashboard: Want to know who is visiting your page, what device they are using and where they come from? This dashboard will provide that information for you.
Google Analytics Social Media Dashboard: Online marketing has become more focused on social media channels than ever before. This dashboard will show how many visitors are coming from social networks, which networks are bringing the most traffic, and what channels provide the most conversions.
Google Analytics SEO Dashboard: This dashboard will let you know how good your SEO is working. It lets you know which keywords are working, which pages bring the most organic traffic, and which pages are the most popular.
Google Analytics Goals Dashboard: This is great for finding out if your online marketing strategy is paying off. You can see which channels produce the most sales and leads. It also informs you of your customer's location and what time the sales or conversions occurred.
Google Analytics Mobile Dashboard: Want to know if your mobile marketing strategy is working? This dashboard will let you know how good your site looks to mobile visitors, which pages they visit the most, which device is used most, and if they convert to sales or not.
Google Analytics Site Performance Dashboard: Find out how well your site is performing with this dashboard. You'll find average loading time on both, mobile and web, in different countries.
Google Analytics Ecommerce Dashboard: This dashboard will let you know what devices your customers are buying from, where are they referred from, and which products are selling.
High Level Studios LLC has been creating successful online marketing campaigns for businesses in the Boca Raton area and all over the world. We are experts at website design, creating PPC campaigns, and SEO. Let us take your business to the next level!
Copyright 2020 High Level Studios LLC.