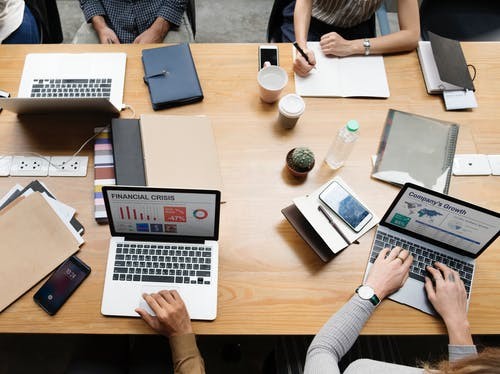 Times have changed, and it takes a lot to have a successful business nowadays. That's why you need to take advantage of the most effective marketing strategies at your disposal. Online marketing offers business owners a wide variety of tools they can use to increase traffic to their website. Some of these options include social media platforms, emails, PPC, and SEO content. However, it's hard to know what would work best for your company if you don't have any digital marketing skills. This is why the most successful businesses turn to the experts for their marketing campaign!
An experienced marketing agency like High Level Studios LLC. can properly evaluate your website and find out why you're not ranking higher. Most of the time, an SEO expert can make the right changes to increase web traffic. Although marketing through social media and PPC has increased, SEO is still the most effective way of marketing.
Why You Need SEO to be Successful
Having an amazing product and a beautiful website is worthless if nobody ever sees it. By implementing SEO into your online marketing campaign, you can reach your target audience.  There are many reasons why using the right SEO techniques is the best plan for your business, including:
Why do I Need A Marketing Agency For SEO?
There is a lot of work that goes into running a strong SEO campaign. In order for it to work for your business, you need someone who understands both, off-page and on-page SEO. You need someone who can dedicate the time necessary to plan and implement a winning strategy, including:
Keyword Searches – Using the right keywords is vital. They can find the right words to help increase search volume and ranking.
Quality Content – Google rewards well-written content that is helpful and engaging. If you want to rank high, you will need to create fresh content regularly. Keywords are important and need to be used correctly in the text.
Constant Monitoring – After implementing an online marketing strategy, you need to know what is working and not working. What content is bringing traffic? Are the right keywords being used?
Staying competitive in today's market means having the right people for the right job. Let the professionals at High Level Studios LLC analyze your website today and get you started on the path to SEO success!
Copyright 2020 High Level Studios LLC.