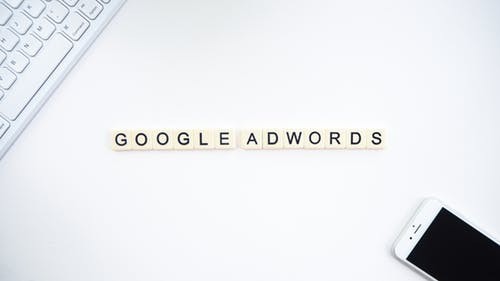 Creating an effective PPC campaign can be the best thing you do for your business. Google AdWords has made it easy to use and understand, but that also means that you are going to have a lot of competition. In fact, Google takes in almost 80% of all money spent on search ads in the US. The more you learn about how to use this amazing tool for your digital marketing campaign, the better off you'll be. Here a list of some of the best tips and tricks to get the best results:
Choose Your Bid Strategy: It is vital that you pick a bid strategy that aligns with your goals in order to get the most out of your money.
Conversion-Based Strategies – CPA (Cost Per Acquisitions), ROAS (Return On Ad Spend), Maximize Conversions, and ECPC (Enhanced Cost-Per-Click)
Impression-Based Strategies – Target Search Page, vCPM (Cost Per Thousand Impressions), and Target Outranking
Interaction or View-Based – CPV (Cost Per View Bidding)
Click-Based – CPC (Cost Per Click) and Maximize Slicks
Rotate Ads: It's always a good idea to have more than one ad for your online marketing campaign as it allows you to take advantage of more keywords. Google AdWords provides four rotation options to optimize your ads:
Conversions – Ads that lead to higher conversions will be shown more.
Clicks – Ads that lead to more clicks will be shown more often in the future.
Even Rotation – Each add will be given the same amount of exposure regardless of the results. After a 90-day period, they'll get optimized for conversions or clicks.
Indefinite Rotation – Works like even rotation except nothing changes after the 90-day period.
Picking the Right Time – Once you've figured out who your target audience is and where they are located, you need to figure out when to show your PPC ads. It's not that difficult if your trying to reach other businesses, but its another story when trying to target your audience. One way to get the information you need is by scheduling your ads to run throughout the day for several days, and then check your reports for the most active times.
Create Ads for Mobile Devices – More and more people are using their mobile device to look for information, goods, and services. With this in mind, Google AdWords offers enhanced campaign capabilities that let you target your ads towards certain devices. Since ads can look different from one device to another, it's a good idea to create PPC ads that are mobile friendly for a better user experience.
Include Ad Extensions – Ad extensions are a great way to provide people with information about your business. They typically include address, contact number, and landing page links. They give your ad more exposure on SERPS and usually boosts CTR.
The team at High Level Studios LLC have more than 20 years of experience creating highly successful PPC campaigns, SEO, and website designs. It doesn't matter if you live in the Boca Raton, St. Louis area or not, we work with anyone, anywhere, to help them achieve their goals.
Copyright 2020 High Level Studios LLC.